Painting for Absolute Beginners
This is a supplement to my 1-day intensive
class of the same name, that I run sporadically
in and around the Coachella Valley, CA.
It's also a good refresher for those who painted
years ago, and need a refresher, or are self taught
and feel they might be missing something.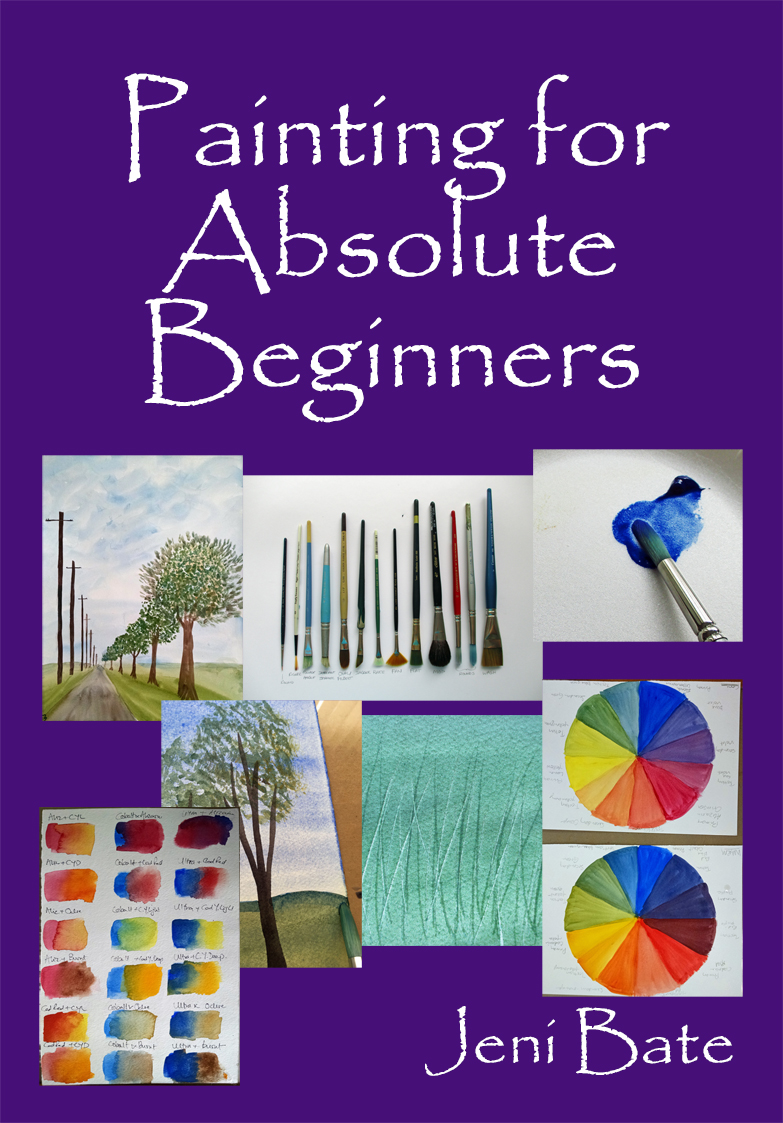 "I can't paint my way out of a paper bag." This is the way I introduced myself to my teacher, Jeni Bate. Coming from a family of truly talented artists, I felt intimidated with anything to do with painting, but I was motivated to meet this dynamic woman I had only heard about. Going into her classroom, I was struck with her accent. (She's Welsh, btw.) She took our curiosity and showed us how to use the basics every student needs to understand. Simple things like paper quality, brushes / care of, and the color wheel. These are the tools to help Create, a bit like learning how to drive before you actually get that freedom. In case you're wondering, my first tries, well, my two-year old grandson could have done better. But Jeni's opened up a word of colors for me. I don't just admire a beautiful "scape", but I find myself trying to match the colors the Earth provides with colors in the palette, rom Maui to the Mojave. She gave me the ability to push my Special Ed students to think outside the box. "If I want peach or lavender, what colors do I mix to get that?"' thus giving them a sense of accomplishment in a world where they struggle. Right or wrong, they try again, experiment and, with some funny combinations, grow. They too see their world differently. The knowledge she shared gave me a Gift. My beloved aunt was dying. She wished for 'something purple' to hang in her hospital room. With Jeni's help, I was able to fulfill this last wish.